The Nigerian Domain Registry has released the .NG extension. You can now register domain names directly under the .NG Nigerian TLD i.e you can now own a Second Level Domain name like yoursite.ng.

Unlike the Third Level Domain names such as .COM.NG and .GOV.NG that were restricted to local companies, the .NG Top Level Domain extension is liberated and anyone may register any amount of .NG domain names.
When I published "How Can I Purchase A Domain Name?" last year, I recommended a domain name registrar which allows you to buy domain name with GTB Naira Mastercard. Unfortunately, you can't register a domain name that ends with .ng on the registrar's website as at the time of publishing this post.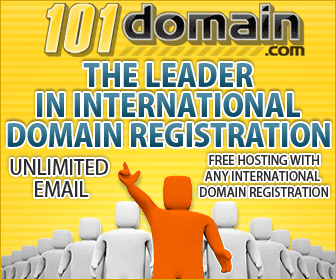 How to buy .Ng web domain name
If you are interested in registering a domain name that ends with .ng (NOT .com.ng), you can get it at 101Domain here. 101Domain offers International Domain Registration.
Once you land on the site, sign up for a free account and carry out a domain name check using the search box on the site.
Ensure you click on the "New releases" tab and tick the .ng checkbox
How much is .ng domain name?
To get the price of your .ng domain name, search for it at 101Domain making sure you tick the .ng option. The price will be displayed for you.
I hope this helps.